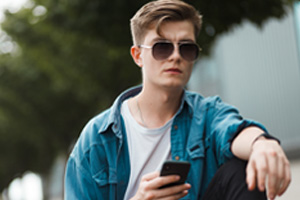 Description of the function
If you're handy, interested in technology, like to tinker with things and want to earn some extra cash, why not come and help us assemble conveyor belts and transport systems? Keep in mind, this is not a temporary job, as we are looking for someone who wants to do this for a longer period and is willing to work some hours to fill their pockets for fun things.
If you enjoy the work, are good at it, and discover during the time you work with us that we are a really cool company that develops fantastic robot solutions, we offer great opportunities for growth and of course, a chance for a cool job.
So Harry, roll up your sleeves and join us. You're guaranteed to learn something valuable.
This is what you get from us:
A salary that matches your experience

A fun and dynamic work environment

Secondary employment conditions according to the Collective Labor Agreement for Metal & Technology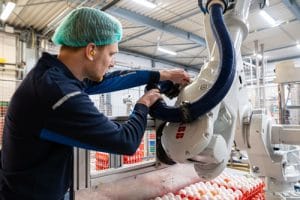 Description of the function
Many of our clients like the fact that we install and remove drives ourselves, before and after overhaul or during replacement. We carry out preventive inspections on industrial installations such as linear drives, pumps, locks and bridges.
For this we are looking for an experienced independent maintenance technician. Your operating base is Weert and you mainly work independently on location at our clients. We provide a fully equipped service bus for performing your job.
For this position we ask the following from you:
You are able to independently carry out technical maintenance

A completed MBO Technology course

Several years of experience as a maintenance technician

A proactive working attitude

Able to report to our office staff

You are used to working independently and taking responsibility

You have good communication skills and you can work well in a close-knit team

You have a sharp eye for quality and detail, but you are also pragmatic in solving problems
This is what you get from us:
A salary that matches your experience

A fun and dynamic work environment

Secondary employment conditions according to the Collective Labor Agreement for Metal & Technology